Environmentally-Friendly
Water-Based Adhesives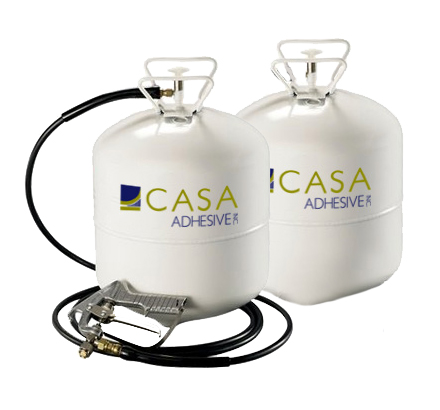 One Environment – Our Solution
At CASA Adhesive, Inc. we believe that one of the most important aspects of what we do is protecting the world that we live in.  We make adhesives that are environmentally friendly in their makeup and in the application process.
Water-based Adhesives
CASA Adhesive, Inc. products are developed and manufactured to replace the traditional solvent adhesives and coatings offered by others that are toxic, environmentally destructive and have health-hazards, with superior non-toxic water-based adhesives and coatings.
About Casa Adhesive, Inc.
CASA Adhesive Inc., a privately held company located in Calhoun, Georgia, is a manufacturer of high quality water-based adhesives, coatings, latex compounds and cleaners. Established in 1994, the company founders have over 95 years combined experience in water-based adhesive formulating, which has resulted in extensive line of "state of the art" and unique products.
CASA was the first to successfully package water-based adhesive in a pressurized tank. The CASA PT products are self-contained canisters of adhesive that are packaged under pressure in a disposable, portable canister. The user simply attaches a hose and spray gun to the canister to dispense the adhesive to the target area. The process is very clean and easy and the operator does not have to handle the adhesive. The left over canister is simply disposed of as regular garbage.
Our adhesive and coatings are designed to replace toxic, environmentally destructive, health hazardous adhesives with superior non-toxic water-based adhesives and coatings. All of CASA's adhesives and coatings are water-based and have very low or zero VOC's. They are safe to use, fast drying, and well suited to high production rates in manufacturing.
CASA's primary markets are manufacturers of high-end recreational vehicles, campers, truck caps and tonneau covers, office furniture, manufactured housing, mobile offices, mobile classrooms, and various other industrial applications. CASA has nationwide distribution and warehousing, to meet the needs of the customer.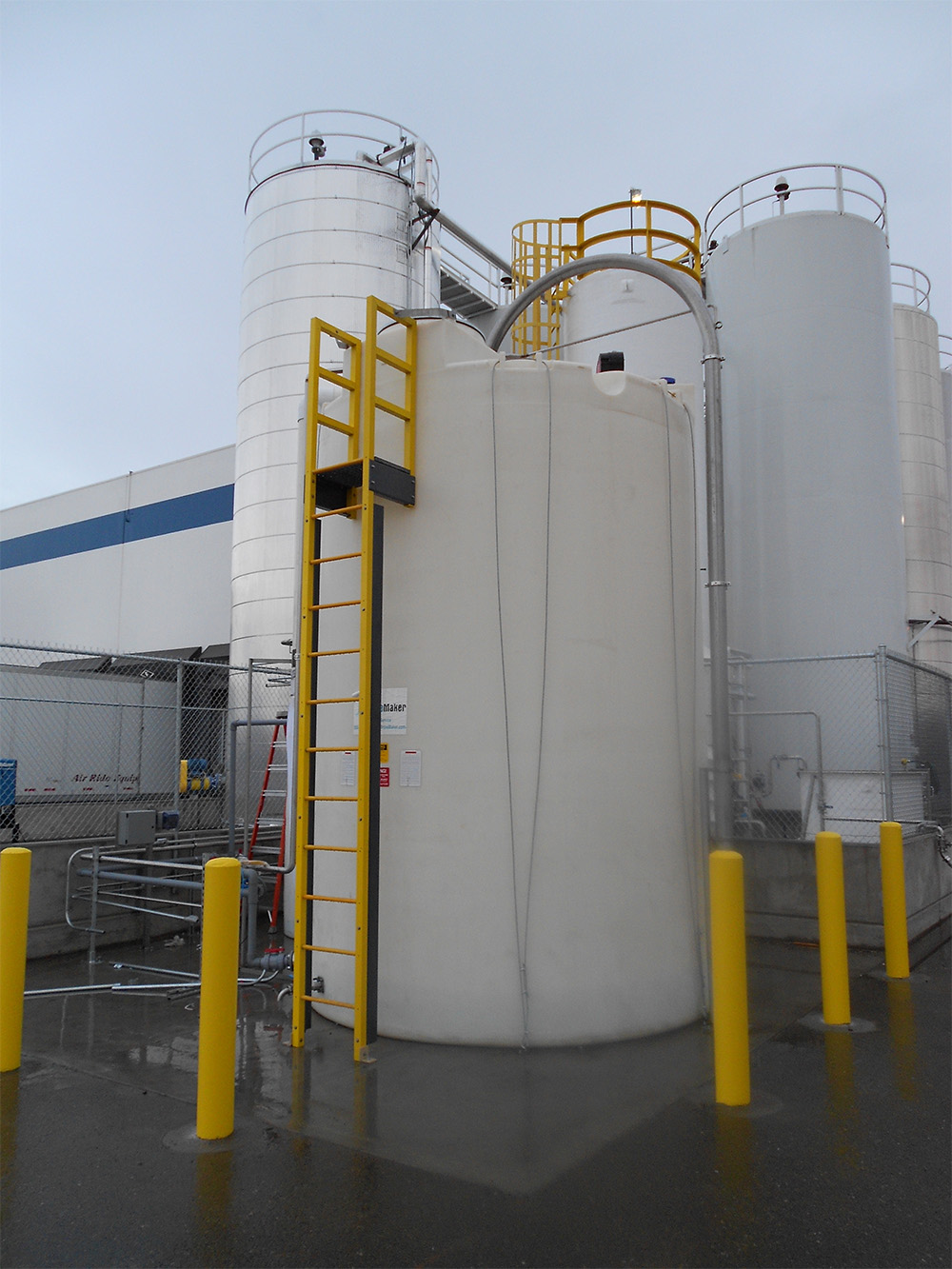 Our Facility
Our manufacturing facility, laboratory, and office are housed in a 30,000 square foot building in Calhoun, Georgia. CASA's production capabilities range from a single canister, five-gallon pail batches and tank truck quantities. Our compounding facility incorporates bulk storage of key raw materials. These materials are accurately metered into stainless steel pressure vessels for blending with other components to yield the finished product.
Inspections
During Quality control inspection, the products are triple filtered through a state of the art filtration system and weighted into the desired container for shipment.
Our Containers
Our products are available in a variety of container choices.  We offer an assortment of disposable tote bin styles, fiber drums, five-gallon pails and thirty-eight pount pressurized containers of adhesive.  Tank truck shipments are available using a qualified commercial carrier.
Products
Since CASA's inception, we have adhered to the philosophy that quality and consistency is our first consideration in becoming a recognized leader in the markets we serve.
We thoroughly test each raw material to ensure they meet our stringent standards before being released for use in production. Once in production, we have total accountability of each raw material and to each CASA product being produced.
As a part of our total quality program, CASA Adhesive incorporates various procedures to insure that its products perform as intended when they reach the customer.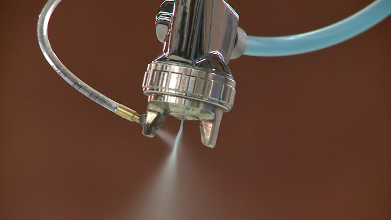 Get In Touch With Us
Do you have questions about Casa Adhesive, Inc or its products?